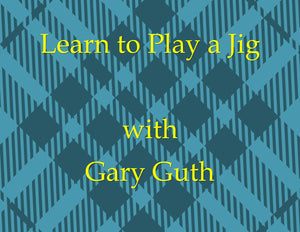 In this lesson you will learn to play a jig called Paddy's Leather Breeches.  This is a great tune!  This lesson includes:
.mp4 video training lesson
.pdf sheet music with drills
.mp3 Big, Slow and Open played on the practice chanter
.mp3 Performance Speed played on the practice chanter.
If you are looking for a book that has all of the tunes that you need to play to get started as a bagpiper, consider our book "Bagpipes For Beginners".  This starts with all of the Massed Band Tunes and includes tunes for every occasion.  Click on this link for more information:  Bagpipes For Beginners
I am going to give you this program for free.  If you feel in your heart that you'd like to support my effort, I will gladly take a donation through Venmo using the link below.  I thank you in advance for your support!